Zix HealthCare Solutions

Email Encryption Service for Healthcare
Zix is the leader in healthcare email security. The company's Email Encryption Service enables healthcare organizations to protect sensitive personal health information (PHI) sent via email. As electronic health records become more prevalent, the risk of data exposure also increases. Zix helps protect PHI with email encryption services that work with your existing systems to:
Enforce privacy policies
Reduce the risk of data leaks
Eliminate human error
Avoid security vulnerabilities
HIPAAP Compliance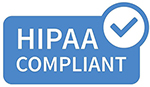 Are You Ready for Your OCR HIPAA Audit?

Jocelyn Samuels, the Director of the OCR has confirmed that Phase Two of the HIPAA compliance audits will be commencing in early 2016 and that organizations need to prepare if they have not done so already; and according to HIPAA Journal, business associates will not be excluded from the audits this time. The original audits – Phase One – were aimed at educating covered entities and particularly in educating them. They did include companies who appeared on the OCR Wall of Shame, but not typically companies that suffered breaches with less than 500 patient records being exposed. Not this time around: in Phase Two, not only are audits to be expected of all sizes of covered entities, but also of their business partners, who supposedly have had time to get their houses in order; and fines and enforcement orders are anticipated.

If you have not already done so, you need to complete a professional security risk assessment: believe it or not, during Phase One it was found that two-thirds of companies had not even completed this baseline document. Next, clearly document all your required policies: record that your staff are complying with these policies. Make sure you have a designated Security Officer and a Privacy Officer and that they are fully conversant with their obligations.

Finally, make sure your staff are trained to use electronic systems – both operationally and ethically - trained to recognize social engineering, and trained to use an automated secure email encryption system such as ZixGateway. If you have not done so already, now is definitely the right time to prepare.
Automatic PHI Content Scanning — Accurate, Convenient
Zix's Email Encryption Service has built-in lexicons that automatically detect and encrypt messages that contain personally identifiable information. It's invisible to end users and helps prevent accidental transmission of confidential data.
Zix Benefits for the Healthcare Community:
Protection of PHI
Deployment in less than a day
Easy to use and administer
Seamless integration
Send-to-anyone capability
One of every seven hospitals use Zix for email encryption. That is more than 1,000 hospitals who believe in protecting their patient's information with Zix's Email Encryption Service. When a healthcare institution uses Zix's Email Encryption Service, they get seamless, secure email communications with every other Zix customer, with no extra effort. That means instant secure communications with other hospitals and health plans. Other solutions require complex key management and communication – Zix is simple and easy to use.

Zixs's health insurance providers protect the lives of over 63 million people. That is one in three privately insured Americans. Zix
WellPoint
Humana
Cigna
Over 30 Blue Cross and Blue Shield organizations